Photo archive user account
It is free of charge to register a user account in the photo archive. The following information explains how to register and login.
By registering a user account, and logging in, you will be able to perform advanced searches, create your own albums and comment on archive pictures.
Register a user account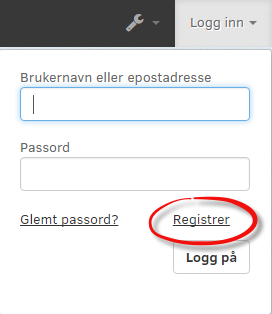 Navigate to National Archives Digital Photoarchive, click on "Login" top right, and then choose "Register". When you have registered your first-name, last-name, email address and password, click on "Register". You will be sent an email asking you to confirm your e-mail address.
Login
If you already have a user account on National Archives Digital Photoarchive, simply choose "Login" from the top right of the screen, fill out your username and password before pressing "Login".